Fine Art Prints of Perth and Western Australia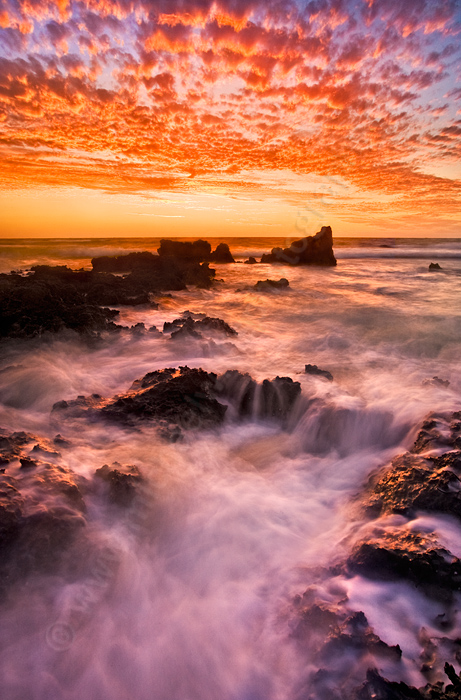 As the sun set over the beach, the colour reflected in the wet rocks drew me to this spot. After setting up the camera on the tripod, I had a tense wait hoping that a large wave would roll in before the sunset faded. Fortunately, the sky's colour intensified and a short while later a one second exposure captured the smooth flow of the waves as they poured over the rocky coastline.

This is an Open Edition Print.

Please click here to view a collection of landscape photography prints taken between Trigg Beach and Hillarys Boat Harbour.

See the Stock Photography section for details on licensing this photo for editorial or commercial use.
Ref: AOE30
Location: Trigg Beach, Perth, Western Australia
Photographer: Michael Willis